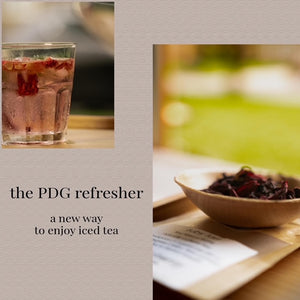 As the weather warms Hibiscus can be seen blooming everywhere - adorning our gardens and now our tea cups and pitchers. So what's up with this rich red Tea that can be spotted on every menu in cafes and restaurants? The Hibiscus flower comes in many colors - red, yellow, orange, pink, white and more. But the red Hibiscus flower makes a delicious tart Tea, packed with health benefits. At Pondicherry Artisan Tea, our  Hibiscus - "Ruby Tart" is naturally caffeine free and comes from small farms, grown sustainably, handpicked and naturally dried. It is delicious brewed hot, chilled, ice...
---
• cocktail • floral • Recipe • summer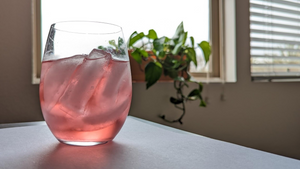 Try our Hibiscus French 75 cocktail recipe!
---
• baking • Coriander • Recipe • Spice • Vanilla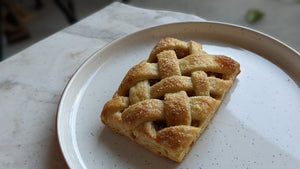 As the apples ripen and Fall takes hold, pies are not far behind. Here's a crowd pleasing Apple Hand Pie Recipe from Chef Hugo. Happy baking!
---
Chef Hugo's Pumpkin Cream Cheese Muffin Recipe
---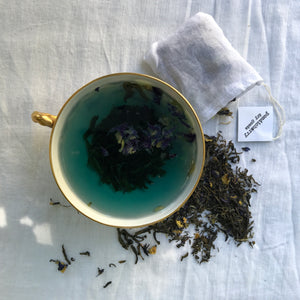 Custom Artisan Tea Bags made by residents of Alexandria House for your Cafe or Events