---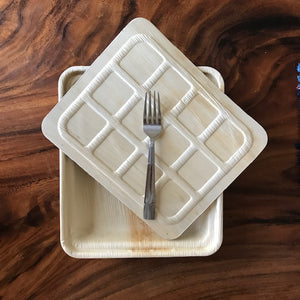 By Patricia Lombard - The Larchmont Buzz https://www.larchmontbuzz.com/featured-stories-larchmont-village/brookside-based-pondicherry-dry-goods-offers-zero-waste-containers-and-artisan-teas/ I first met Robin Gupta at a celebration for The Center in Hollywood, a non-profit working to end isolation and homelessness . Gupta donated his signature zero-waste food containers for serving all the food. We are both there supporting the work of Hang Out Do Good (H.O.D.G.) a local grassroots action group that started making sandwiches for unhoused neighbors during the pandemic. Gupta's son Manan organized his Boy Scout troop, and soon they were delivering 150-200 sandwiches every week from Brookside residents to the Hollywood Food Coalition. Gupta immigrated to the U....
---
• blog • Flavor Bomb • Podi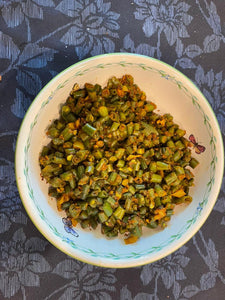 Cook with our Podi flavor bombs for an easy way to add tremendous flavor to your dishes - Recipe for Green Beans with Fresh curry Leaf Podi, serves 4
---
• blog • fundraiser • Indian cooking • news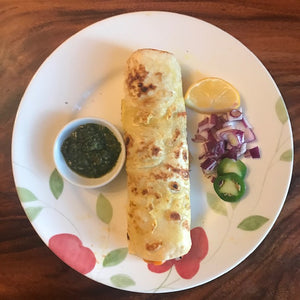 You probably know by now about India's dire COVID CRISES. The second wave of the Pandemic is sweeping through India. Starting with big cities like Delhi, Mumbai it is now in the smaller towns and rural areas. https://www.nytimes.com/article/india-coronavirus-cases-deaths.html   Hospitals are overflowing, there are severe shortages of medicines, oxygen, oxygen concentrators and even shortage of space to cremate the dead. It is terrible and heart breaking. Communities, my family, friends, the entire country is affected. I know many people who have died, many waiting for hospital beds,  some in ICUs, and some just coming out of it. School Alumni Groups are...
---
At the 2019 Taste of Farmers Market, we had the privilege of serving scrumptious food from 50 restaurants on our JustALeaf dinner plates. Guests enjoyed their crepes to pastas, wiping their plates before moving to the next restaurant. There were staffed composting and recycling stations where helpful volunteers were guiding and educating guests on segregating their trash. At the end of the evening, guests could feel good about using the palm leaf plates that went into the composting bin - fully backyard compostable. The Original Farmers Market once again demonstrated leadership in caring for its community and LA's beautiful coastal...